This is a small plate 15x51 mm, which includes a ready to use intermediate frequency for the narrow band FM receivers, it is provided with 11 terminals for external connection, modern SMD construction, power supply from 9 to 14V, -100dBm sensitivity (2.2 μV), it includes the following parts:
Siemens TBB2469G: FM IF IC with 21.4 MHz IF amplifier functions, second conversion mixer, second conversion oscillator, IF limiter, demodulator, audio preamplifier, field strength meter (RSSI), etc...
Second conversion 21.855 MHz crystal.
muRata CFW455: 455 kHz bandpass filter with excellent selectivity.
muRata CDBM455C7: ceramic discriminator for narrow band audio demodulation.
It is available the datasheet of TBB2469G IC, it performs all the functions of the circuit.
With the electric diagram of the IF module TBB2469G it is possible to do any custom modification.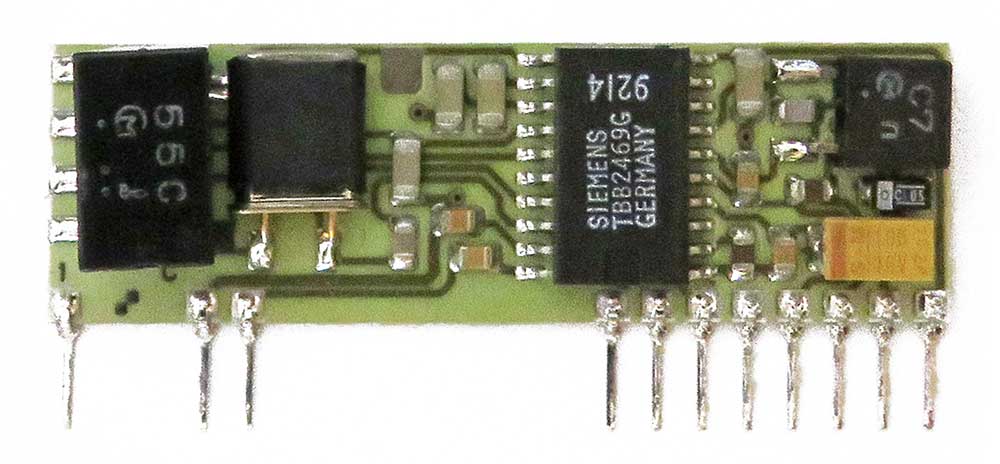 SIMPLIFIED ELECTRICAL DIAGRAM