High quality TNC connectors with PTFE insulation, moreover the body is fully disassemblable.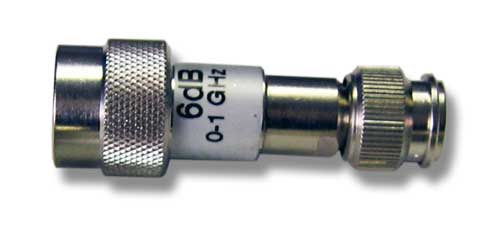 The attenuator is supplied as the picture above.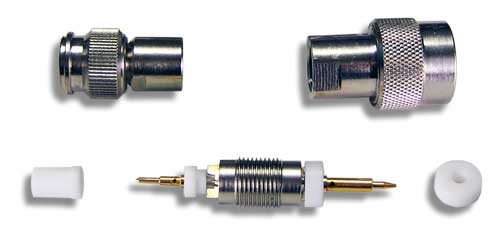 In origine si presenta come un normale attenuatore da 6 dB fino 1 GHz connettorizzato N maschio - TNC maschio. Lo proponiamo anche come supporto N / TNC, adatto per molteplici usi come ad esempio:
Originally it looks like a normal 6dB attenuator up to 1 GHz with N male TNC male connectors. An alternative application can be as N / TNC support and it is suitable for many uses such as:
- dc-block
- RF detector
- bias T
- RF fuse
- Pin or Schottky diodes limiter
- custom made attenuator
- impedance matching from 50 to 75Ω
The inner part is enclosed in a coaxial body, this make possible to build a device with very high frequency band.