Typical LNB down converter for TV Sat 11 - 12 GHz receiver, it has 2 separate input ports and IF outpot port, it can be used to save very interestig surplus:
3 pcs GaAs-FET Hemt, 2x type NE 32584C with high performance
Die-cast alluminium box with all the screws, cover etc external dim.58 x 108 h 21 mm wit 4 mm thik
DR oscillator (puck), mixer etc...
It is a new product , never used.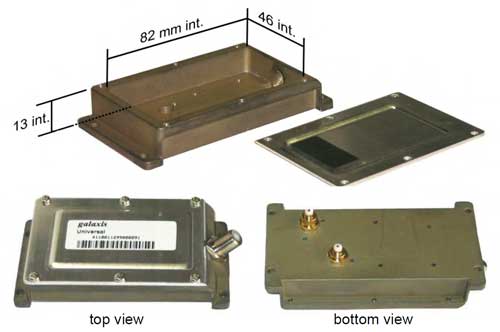 Warning: The external box shows signs of oxidation that do not affect the correct functioning of the device.