It cosists of two circulators placed in series to increase insulation.
The external termination is connected to port 2 and will have to withstand any power reflected by the output connected load, therefore it must be adapted to the power in transit.
The 2W internal termination is not determined by the power in transit.
Dimensions (excluding the connectors): 86 x 51 mm, h 21 mm
Port configuration: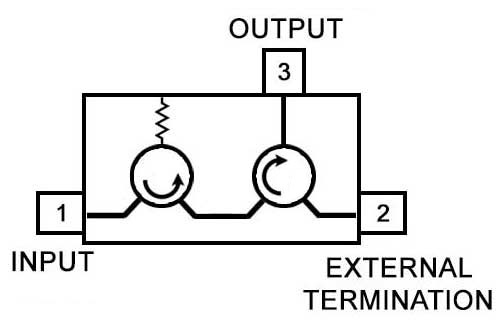 Test report features typical of insertion loss, return loss and isolation